Facebook finally identifies the Chinese hackers that are targeting Uyghurs in the United States. The giant tech firm confirmed that these cybercriminals are secretly spying on the Uyghurs who are living abroad in Kazakhstan, Turkey, the U.S., and other countries.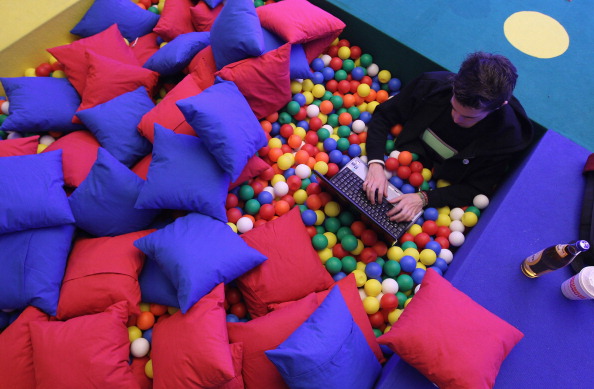 (Photo : Photo by Sean Gallup/Getty Images)
A participant sits with a laptop computer as he attends the annual Chaos Communication Congress of the Chaos Computer Club at the Berlin Congress Center on December 28, 2010 in Berlin, Germany. The Chaos Computer Club is Europe's biggest network of computer hackers and its annual congress draws up to 3,000 participants.
Also Read: Dark Web's First Online Crime Enforcement Passes Bill to Arrest and Serve Warrants to All Violators
According to CNN Business' latest report, Facebook confirmed that the Chinese hackers used malware to breach their targets' electronic devices. This method enabled the surveillance of their victims' gadgets. 
On the other hand, the hackers also compromised or copied the official news websites that Uyghurs are mostly watching. 
"This group used fake accounts on Facebook to create fictitious personas posing as journalists, students, human rights advocates or members of the Uyghur community to build trust with people they targeted and trick them into clicking on malicious links," said Facebook. 
Facebook finally caught the Chinese hackers 
Right now, there are more than two million Uyghurs living in the United States, as estimated by the U.S. State Department. This makes the massive hack a more serious matter than anyone could have expected.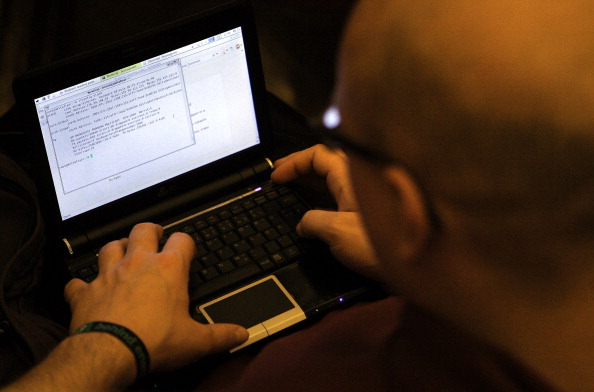 (Photo : Photo by Adam Berry/Getty Images)
A participant looks at lines of code on a laptop on the first day of the 28th Chaos Communication Congress (28C3) – Behind Enemy Lines computer hacker conference on December 27, 2011 in Berlin, Germany. The Chaos Computer Club is Europe's biggest network of computer hackers and its annual congress draws up to 3,000 participants.
Facebook said that the Chinese hackers belonged to a hacking group called Earth Empusa and Evil Eye. The tech giant company also confirmed that these cybercriminals were involved in previous spying campaigns. 
Furthermore, Facebook was criticized by many people, saying that the popular social media platform allegedly allowed Russian trolls to pose as Americans.  
What devices were affected? 
Ars Technica reported that the Chinese hackers targeted the Urghuys' Android and iOS devices. The online attackers exploited a host of iOS vulnerabilities so that they can install the malware called Volexity. 
On the other hand, Google claimed that these attacks involved the popular zero-days method, which is a hacking technique popular to iOS systems. This means that the Chinese hackers might have targeted iOS devices with system versions 12.0 and 12.1.
If you want to know more details, just click this link. 
For more news updates about Chinese hackers and other cybercriminals, always keep your tabs open here at TechTimes.  
Related Article: Hackers Leak Guns.Com's User Data on Dark Web; The Leak Information Contains IDs, Hashed Passwords, and More
This article is owned by TechTimes.
Written by: Giuliano de Leon.
ⓒ 2018 TECHTIMES.com All rights reserved. Do not reproduce without permission.