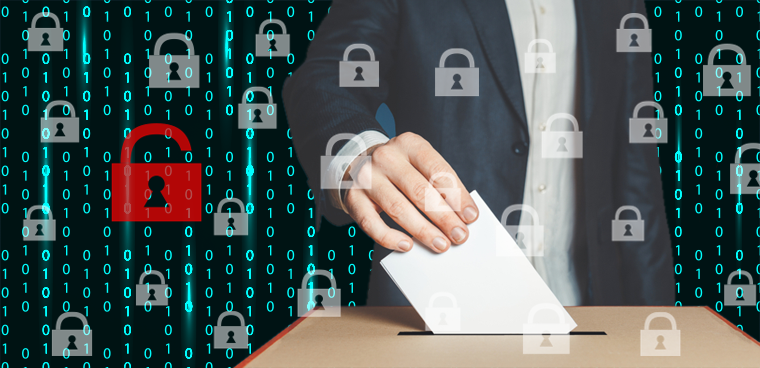 Cyber
NIST issues draft election security framework
By Justin Katz
Mar 31, 2021
To help local election officials prepare for and respond to cyber threats, the National Institute of Standards and Technology has published a draft framework that takes NIST's pre-existing cybersecurity best practices and applies them to the voting equipment and information systems supporting elections, such as voter registration databases and the networks that connect elections infrastructure. The new draft framework is the first time NIST has combined election security and cybersecurity in one of its playbooks, according to one of the authors.
"The guide can help [elections] officials reduce the risk of disruptions to the major tasks they must perform in the process of an election," according to NIST. "These range from the immediate concerns of an election day, such as vote processing or communicating the details of a problem or crisis, to longer-term efforts, like maintaining election and voter registration systems."
Since the end of the 2020 elections, officials from the Cybersecurity and Infrastructure Security Agency, which helped NIST created the draft framework, have stressed the large number of assistance requests they received from local and state election officials.
A declassified assessment of the 2020 elections by the intelligence community concluded that foreign adversaries for the most part did not attempt to meddle by hacking, but rather through influence campaigns.
However, the IC did acknowledge there were some number of successful "compromises" of state and local government networks prior to Election Day as well as many more unsuccessful attempts.
NIST will accept comments on the draft through May 14.
This article was first posted to FCW, a sibling site to Defense Systems.
Justin Katz covers cybersecurity for FCW. Previously he covered the Navy and Marine Corps for Inside Defense, focusing on weapons, vehicle acquisition and congressional oversight of the Pentagon. Prior to reporting for Inside Defense, Katz covered community news in the Baltimore and Washington D.C. areas. Connect with him on Twitter at @JustinSKatz.