Cybercrime
,
Endpoint Security
,
Fraud Management & Cybercrime
Multiple Systems Impacted, Including Manufacturing and Internal IT Operations

Doug Olenick (DougOlenick) •
March 23, 2021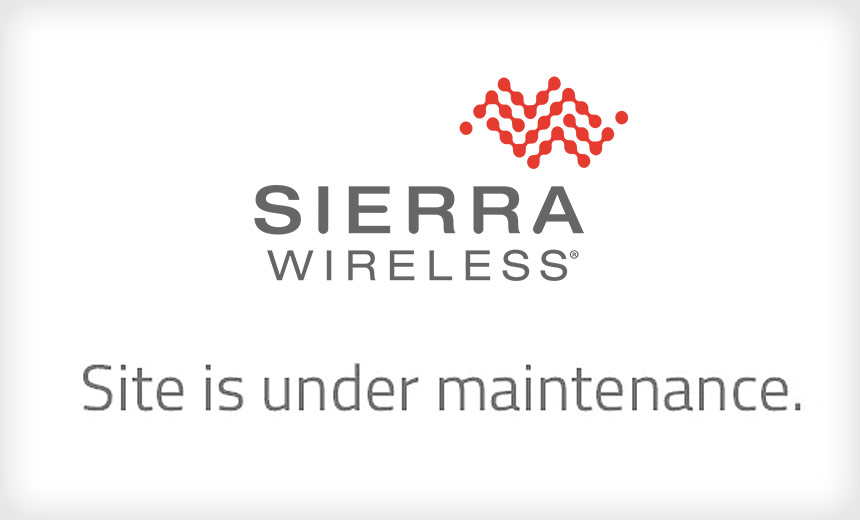 The Canadian Internet of Things manufacturer Sierra Wireless reported today it had suffered a ransomware attack over the weekend, forcing it to halt production at its manufacturing sites.
See Also: Live Webinar | Mitigating the Risks Associated with Remote Work
In a March 23 Securities and Exchange Commission 6-K filing, the company says that the attack began on March 20 and that its IT and cybersecurity teams are working with third-party advisors to bring Sierra Wireless's internal IT systems back online.
"At this time, Sierra Wireless believes the impact of the attack was limited to Sierra Wireless systems, as the company maintains a clear separation between its internal IT systems and customer-facing products and services," the company says in the SEC filing.
The Vancouver-based company notes the attack has disrupted its website and other unspecified internal operations. The website remained inaccessible as of late Tuesday afternoon. The company did not report what type of ransomware is involved or if a ransom demand has been received.
A request to the company for additional information has not been returned.
"The company believes it will restart production at these facilities and resume normal operations soon," Sierra Wireless says in the filing, although it gave no specific time frame for when operations would resume.
The ransomware attack has caused the company to withdraw the first-quarter 2021 financial guidance it provided on Feb. 23. According to Google Finance, the company generated $448.6 million in revenue in 2020.
Sierra Wireless makes a wide range of IoT connectivity and network products, including routers, modems, gateways and cellular devices.
"This ransomware attack highlights the complexity and far-reaching damage of a B2B data breach. The incident impacts not only Sierra Wireless itself, but also its customers, who rely on up-to-date information to keep their operations moving forward," says Stephan Chenette, co-founder and CTO at AttackIQ.
Ransomware vs. Manufacturers
PC maker Acer was also reportedly hit with a cyber incident over the weekend with published reports alleging the ransomware gang REvil was behind the attack and demanding a $50 million ransom payment. The company has not confirmed any of these details (see: Acer Reportedly Targeted by Ransomware Gang).
On March 11, Molson Coors Beverage Co. reported in an 8-K SEC filing it had been struck by a cyber incident that caused system outages throughout the brewer's manufacturing process. The company did not report how long it took for its systems to come back online (see: Beer Brewer Molson Coors Reports Ongoing Cyber Incident).